Press release: Partnership between Gites GmbH and Denkavit
GITES GmbH and Denkavit Ingredients B.V, as part of Denkavit Group have signed an agreement for the sales and distribution of humic acid products to the feed industry worldwide.
For the feed industry and every farmer, this partnership is an enrichment. Humic acids have proven their worth in animal nutrition over the last ten years and have experienced steady growth. They have been proven to provide a range of animal health benefits. Due to their unique properties, they support digestion, strengthen the immune system and improve feed conversion.
GITES GmbH is an expert in the feed industry and is known as a specialist in the development and production of high-quality humic acid products.
"Working with GITES is very exciting for us," says Oliver Schneider, Business Manager Denkavit Feed Ingredients. "We are impressed by GITES' innovation and expertise and look forward to revolutionizing the animal nutrition market. GITES' humic products perfectly complement our existing product portfolio to help our customers with solutions that really contribute to animal health and welfare."
"We are very happy working with Denkavit and together we are able to provide animals around the world with access to our humic acid products. Denkavit is a respected partner who has a huge network and experience. This fits perfectly with our global strategy to establish our humic acid products for animal nutrition in markets worldwide." Jan-Bernd Reeken, General Manager GITES.
From now on, Denkavit's internationally based sales teams will be able to advise customers locally, while GITES will provide its expertise in humic acids. In this way, more knowledge about humic acids can reach the markets and ultimately the livestock.
About Gites GmbH
GITES GmbH is a leading company in the production and marketing of humic products for animal nutrition. The company places great emphasis on quality, innovation and sustainability and aims to promote animal nutrition worldwide.
About Denkavit Ingredients
Denkavit Ingredients produces and distributes special feed additives for animal nutrition and acts as an agent and/or distributor for many premium producers of feed additives. Denkavit Ingredients is part of the Denkavit Group. Other activities of the Denkavit Group are producing and distributing high-quality feeds for calves, piglets and other young animals worldwide.
For more information please contact:
Phone: +49 2581 94102 – 16
Pleased about the signing of the contract: Oliver Schneider Business Manager Feed Ingredients (on the left in the picture) with his colleagues from Denkavit Remmelt-Jan Arends Business Development and Managing Director Henk Botter, as well as from GITES GmbH Sales Manager Marco Leimbach and Managing Directors Jan-Bernd Reeken and Dr. Svent Haufe with Marketing Manager Sandra Bußmann.
We are glad to answer your questions!.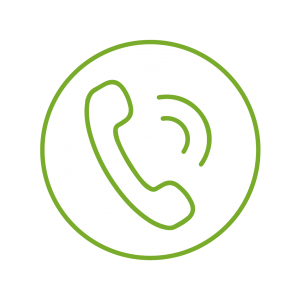 Phone: +49 2581 94102-0
Telephone consultation, weekdays 8:00am – 5:00pm