EVO-AMARIS®
Natural substances to support the liver cell function
Why is the support and protection of liver functions so important in dairy cows and sows? Liver stress impairs the metabolism, detoxification capacity, storage capacity or lead to a reduction in functional liver tissue. The scientifically identified challenges can affect the health and performance of animals. That is why we have developed a new product called EVO-AMARIS® to boost the liver function and health.
What is EVO-AMARIS® ?
EVO-AMARIS® is a supplementary feed, based on Silymarin, the hepatoprotective active ingredient of the milk thistle. In addition, selected plant extracts support the effects of the milk thistle substance. Native silymarin has a low bioavailability. Therefore the raw materials isrocessed by an especially developed manufacturing process

, so that its bioavailability and the absorption in the intestine is improved. Furthermore, the active ingredients are protected against degradation in the rumen and stomach to ensure an efficient release in the small intestine.
What can EVO-AMARIS® do?
EVO-AMARIS® is characterized by high antioxidative, antihepatotoxic and anti-inflammatory featuresliver cell membranes, the increase in regeneration of liver cells and the reduction and regeneration of tissue changes. These effects result in an increased formation of cellular synthesis products and a more effective detoxification performance (see figure below). In addition, decreasing cell membrane permeability and occupying binding sites minimize the toxin entry into liver cells.
Positive effects of EVO-AMARIS®on the liver function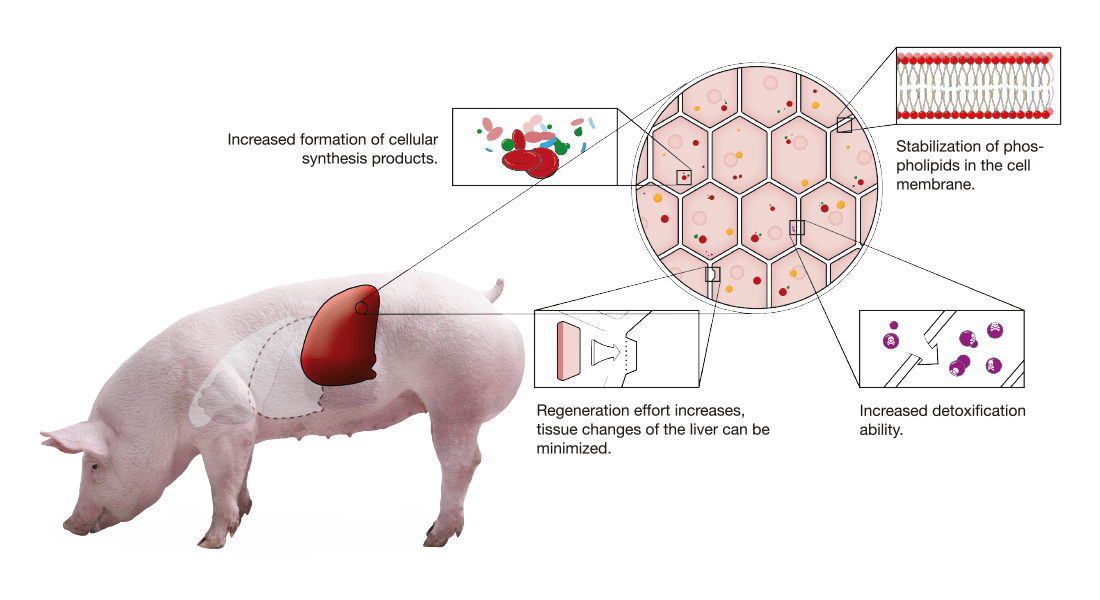 What makes EVO-AMARIS® so special?
Effective active ingredients combination of selected raw materials
Based on natural substances
High efficiency due to the special manufacturing process 
Optimal return on investment (ROI)
Standardized active substance content and quality
Developed, produced and tested in German laboratories
Launch at the EuroTier
At the EuroTier in Hannover from the 13thto the 16thof November 2018, we will present EVO-AMARIS® for the first time. Visit us on our exhibition stand E47 in hall 2 and get to know our new product!
We are glad to answer your questions!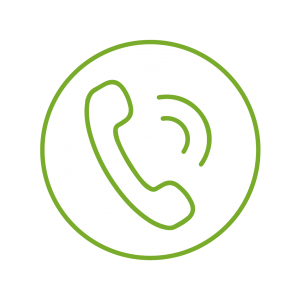 Phone: +49 2581 94102-0
Telephone consultation, weekdays 8:00am – 5:00pm