EVO-CALF is a supplement feed, which bases on natural humic acids. The product helps to protect the health maintenance from cow or bull calves, while it boosts the intestinal micro flora and supports the immune system.
EVO-CALF supports the immune system of calves & can:
stabilize the digestion
reduce the toxin contamination
reduce the risk of infections
support the respiratory functions
reduce the application of medications
The positive effects of EVO-CALF:
The basis of breeding healthy calves is a balanced feeding. With the aid of natural humic acids EVO-CALF can stabilize the digestion of young livestock animals and protect their intestine against toxin contaminations. On the one hand, it helps to strengthen the immune system, on the other hand it helps to protect against respiratory diseases. Therefore, it reduces the application of medications and considerably improves the general health status. EVO-CALF can be mixed with milk, or it can be feed with the help of the medical box of an automatic feeder or just together with the given medicine.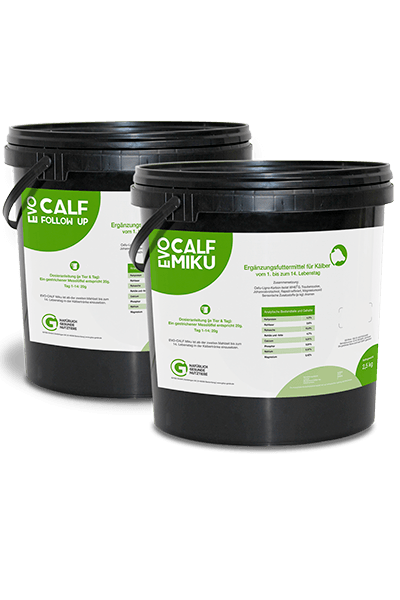 Due to different needs in the first days of a calf, EVO-CALF is available in two versions:
EVO-CALF Miku:
EVO-CALF Miku is used from the second time feeding to the 14th day of life in the calf feeder and is therefore only suitable for the bucket drinker. It prevents bacterial diarrhea.
EVO-CALF FollowUp:
EVO-CALF FollowUp is fed from the age of at least 14 days. It can be administered via the drug dispenser at the automatic calf feeder and can also be fed together with medicines. EVO-CALF FollowUp strengthens the immune system and promotes the health maintenance in young calves, especially after transport, changes in feed or in the case of high infection pressure.
It can be used for:

General information: This information does not constitute medical advice. Please contact your veterinarian in the cases of infection in your livestock. For legal reasons we are only allowed to supply further information to authorised experts. We ask for your understanding.
We are glad to answer your questions!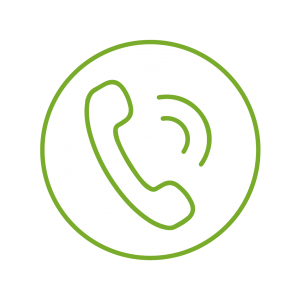 Phone: +49 2581 94102-0
Telephone consultation, weekdays 8:00am – 5:00pm